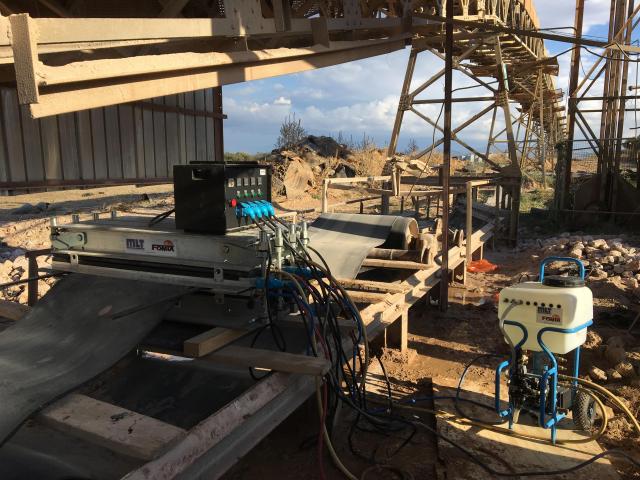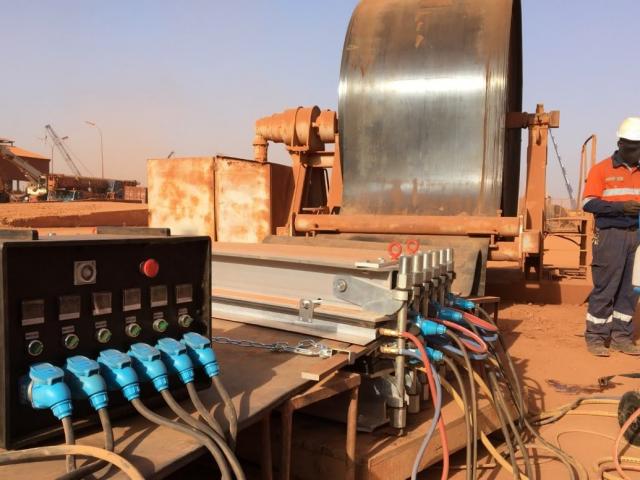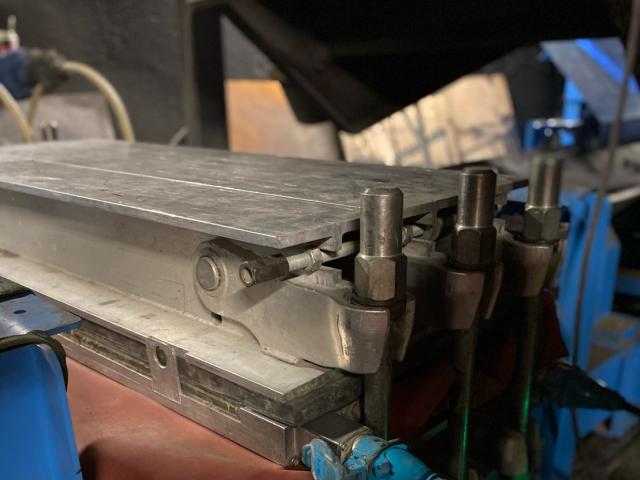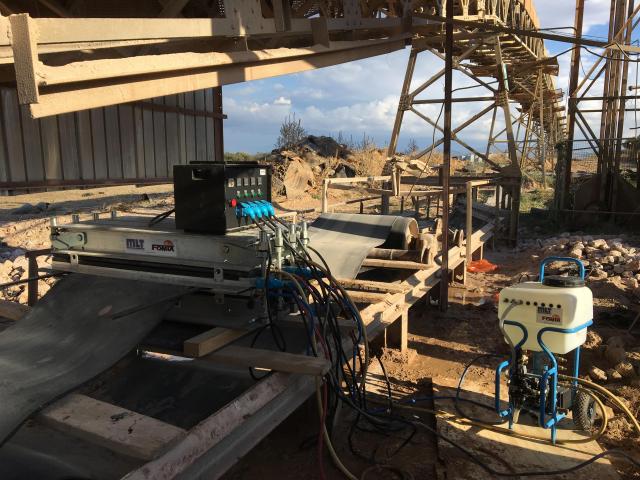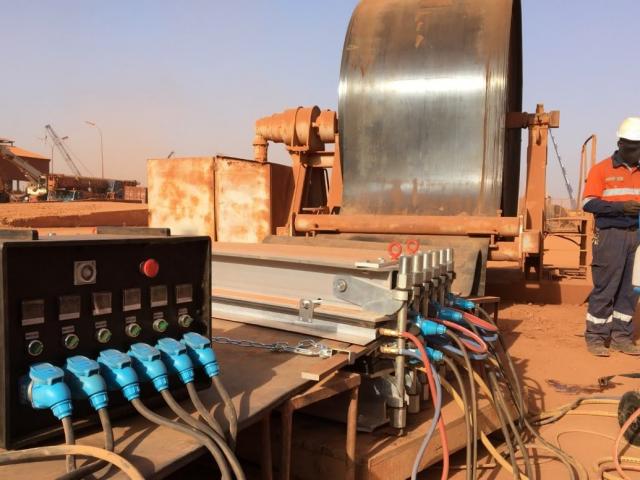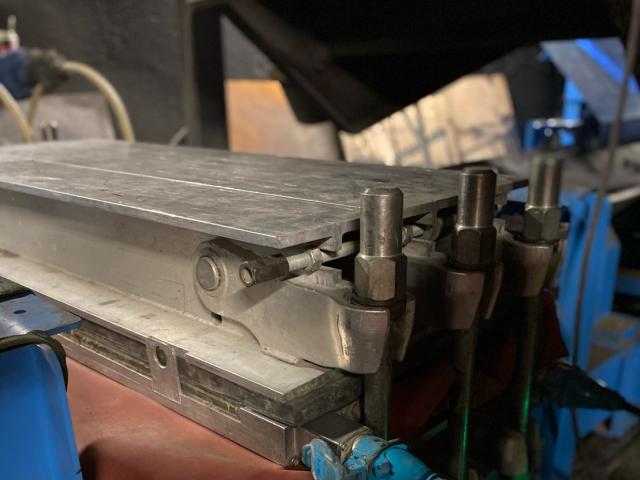 Vulcanizing water-bag press
Vulcanizing presses
Vulcanizing and repair for heavy duty belts

MLT is a press manufacturer since 1986 and followed the technological evolutions of all these decades to propose, today, a solution adapted to your professional requierments. Conscious about your needs, MLT teams offer the conception of your modular vulcanizing presses.
Advantages
Light alloy in high quality shielding aluminium
Totaly modular
Fast vulcanizing and cooling
Shielded heating resistors embedded in the core of the heating plates allowing a fast and homogeneous rise in temperature, and reliable heating data.
Temperature up to 150°C (302°F) reached in 20 min
Composed of units with sizes 350 or 525 mm (1325/32 or 2043/64 inch) in aluminium, allowing a lower weight
Pressure perfectly homogeneous until 14 bars (199 PSI), thanks our water-bags specially developped and manufactured in our factury in France
Underground mine
Cement plant
Quarry
Recycling plant
Fertilizer and chemical
Foundry and steel mill
Brickwork and tile factorie
Our Success
Stories
Who better than you to explain how MLT contributes to your success?
Many market players trust us : discover their story.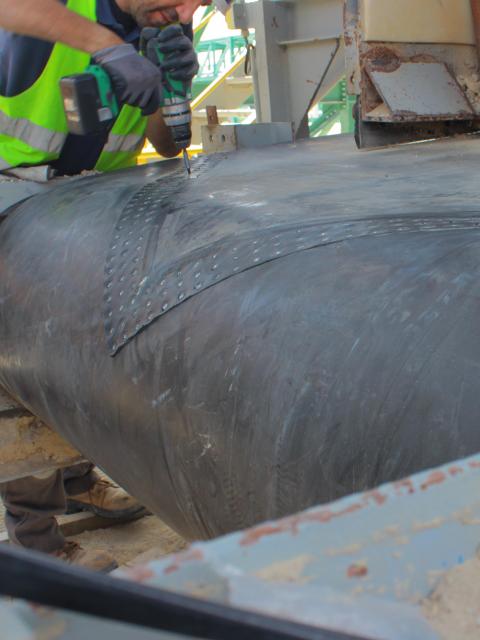 Mecavulca
Mecavulca is a vulcanisation and boiler making company that opened in 2019 and is growing rapidly. The company's versatility allows it to master all the techniques of its activity.
hours of conveyor downtime reduction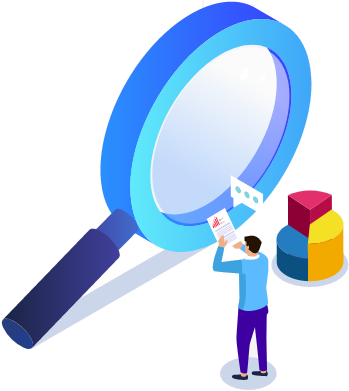 Customer type
Description
Identify your sector of activity and find the solution adapted to your problems