Construction and concrete plant
Essential in the field of concrete processing, concrete plants are structures that can produce a significant amount of ready-mixed concrete (RMC) in a short period of time. 
Used on almost every construction site, concrete is a material highly appreciated by professionals in the construction sector because of its strength, solidity and ecological characteristics. Today, concrete is produced in plants with high mixing technology and precise weighing technique. Cement, aggregates, water and additives are precisely weighed and mixed in a very homogeneous way by high-performance high-speed mixers to produce a high-quality building material.
Source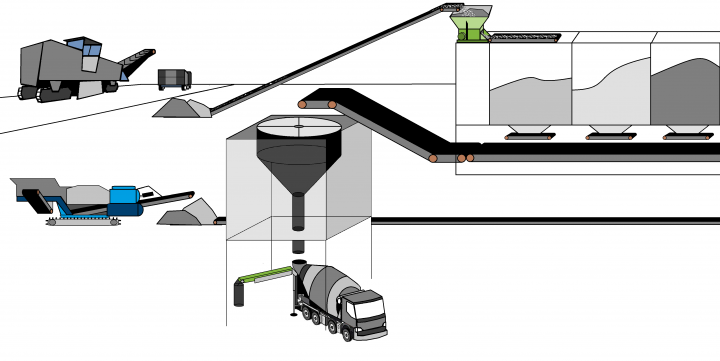 Manufacturing process and weak spots
Content
To enable construction and concrete plant professionals to produce in complete serenity and safety, the MLT Group offers a wide range of innovative products, with real added value for users.
Click on the button to identify your plant's weak point(s) and define how we can help you.