Cement plant
Cement is a high-quality, cost-effective building material used in construction projects around the world.
A booming market
Every second, 146,000 kilograms of cement are poured around the world, or 4.6 billion tons per year, the equivalent of 19,000 Empire State Buildings!
Cement has a low value/weight ratio, resulting in high transport costs. Cement production remains primarily local: an average of 95% of the cement consumed in the world is used in the country of production. In order to be competitive, cement manufacturers generally install their production units close to large reserves of limestone and clay with easy access to a reliable energy source.
Population growth is creating additional housing needs, and cities are looking to reorganize their infrastructure model to accommodate an aging population. More importantly, increasing urbanization in developing countries and the rise of a global middle class will create sustained demand for new commercial and living spaces, supporting the cement market over the long term.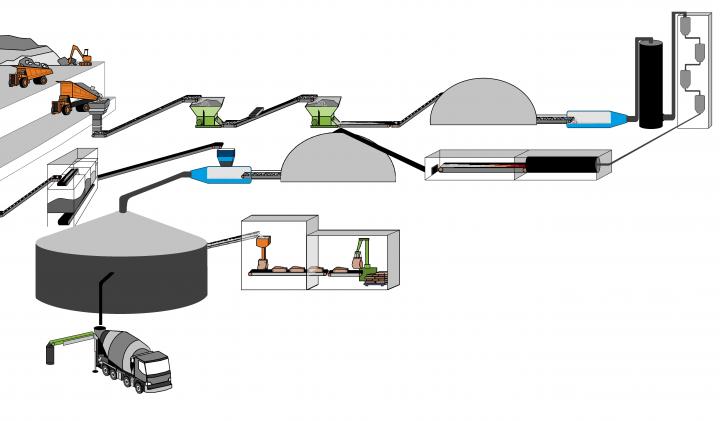 Manufacturing process and weak spots
Content
In order to allow the major players in the global cement industry to focus on improving operational performance, and to preserve the health and safety of operators, MLT Group analyses and collects the needs of cement manufacturers, in order to design and develop products that will have a real added value for users.
Click on the button to identify your plant's weak point(s) and define how we can help you.