Underground mine
Underground mines allow to extract minerals buried deep underneath earth's surface. A series of tunnels provides access to the ore deposits.
Visually, an underground mine may look like an anthill. In reality, it is a huge network of vertical and horizontal tunnels that allow to reach the ore deposit. Once extracted, the ore is brought to the surface through the shaft and directed to the concentrator. Inside an underground mine, there is an access ramp, galleries, access shafts and ventilation shafts.
Source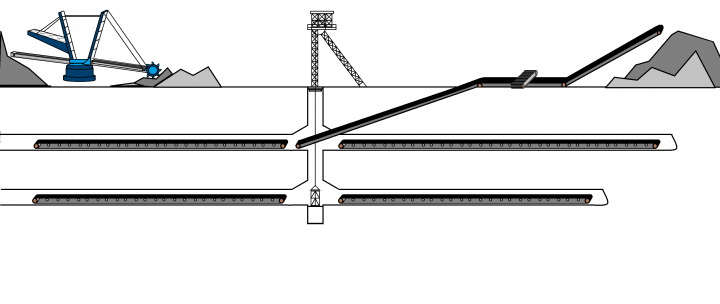 Manufacturing process and sensitive points
Content
To enable the major players in the underground mining industry to focus on improving operational performance, and to preserve the health and safety of operators, the MLT Group analyzes and collects the needs of miners, in order to design and develop products that will have a real added value for users.
Click on the button to identify your plant's sensitive point(s) and define how we can help you.