Cables are manufactured for two areas of activity:
mechanical traction: lifting, pulling and stowage: traction cables
energy transport and telecommunication: electric cables
A strong market
Manufacturers were severely affected by the initial shock of the Covid-19 pandemic.
owever, the economic environment for manufacturers will improve in 2021. Faced with the crisis, manufacturers are implementing offensive strategies, optimizing their production in order to conquer new markets. Some have chosen to invest heavily to improve their production tools in order to remain competitive on the global market, while others are focusing on innovation to sustain growth.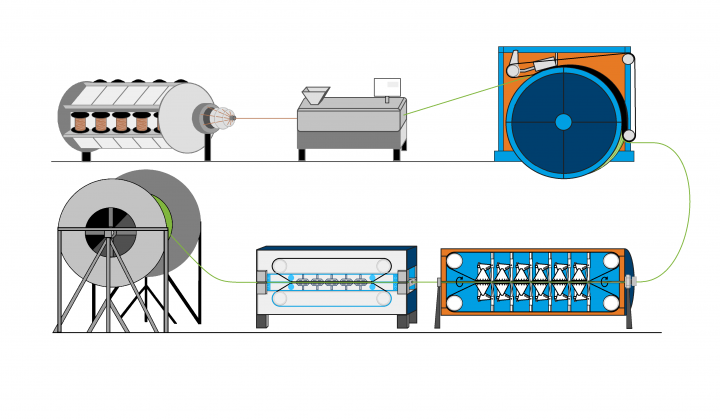 Manufacturing process and weak spots
Content
In order to support the major players in the cable and pipe industry in this market revitalization, MLT Group is committed to understanding the requirements of the manufacturers and is constantly thinking about innovative solutions that will help them improve their production lines.
Click on the button to identify the weak spot(s) of your installation and define how we can help you.