Quarry
With millions of employees and hundreds of thousands of open sites worldwide, quarrying is one of the world's largest industries.
Here are a few figures to get an idea of its scope
The demand has multiplied by 13 since 1900. The minimum volume of aggregates needed to build a house is 100 tons. China is the world's largest producer of aggregates (2017 figures). The market is estimated to grow by 6.8% between 2018 and 2026.
There are about 500,000 quarries worldwide, which represents 4 million employees in this sector.
Source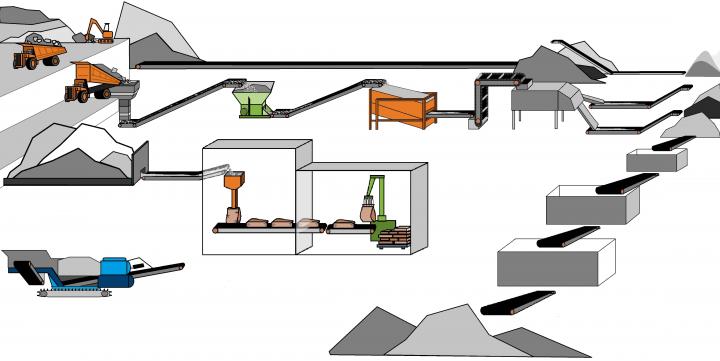 Manufacturing process and weak points
Content
In order to help the actors of the sector in the extraction of building materials such as stone, sand or various non-metallic or carboniferous minerals, and with the aim of working towards the improvement of the manufacturing processes, MLT group designs, manufactures and develops innovative products, which makes it possible to drastically reduce the downtimes, while contributing to the preservation of the health and safety of the users.
Click on the button to identify your installation's weak point(s) and define how we can help you.