MLT Service
MLT offers multiple services to assist you in the overall maintenance of your conveyor belts
Audit
Content
MLT's expert technicians carry out a total audit of your installation, on quotation, or within the framework of a partnership contract. On request, we will come to your site and make a complete survey of the sensitive points or malfunctions on your conveyor. We write a complete report highlighting the points of improvement to be considered and the recommended solutions, in the form of a step-by-step action plan, to make your installations more reliable.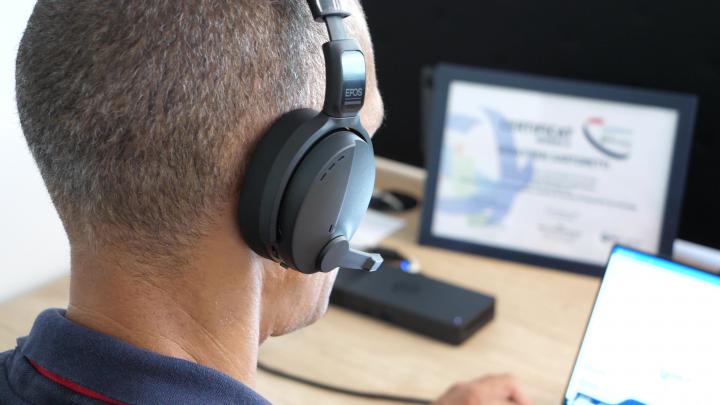 Hotline - Technical intervention 24/7
Content
You encounter a problem on your belt and/or on your conveyor. You cannot afford to stop your installation and the downtime must be minimized. Our hotline technicians answer your emergency calls and study with you the solutions to be implemented immediately. Our certified installers can react quickly and come to your site 24/7, ensuring an immediate restart. At the end of the intervention, they can also proceed to belt re-tensioning, do some tests and conveyor adjustments and make you save a considerable time on your maintenance, thus ensuring your productivity and your performance.
Current scope of intervention: Auvergne Rhone-Alpes.
Contact us (open 24/7):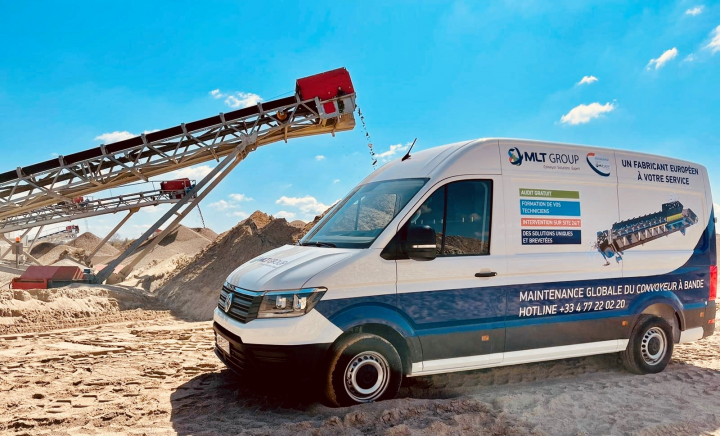 Service truck
Content
Our Certified Installer technicians travel with their service truck, fully equipped with all the necessary equipment and products to intervene quickly and help you immediately. Concerned about working in compliance with the site's safety regulations, our technicians have all the necessary equipment in their truck.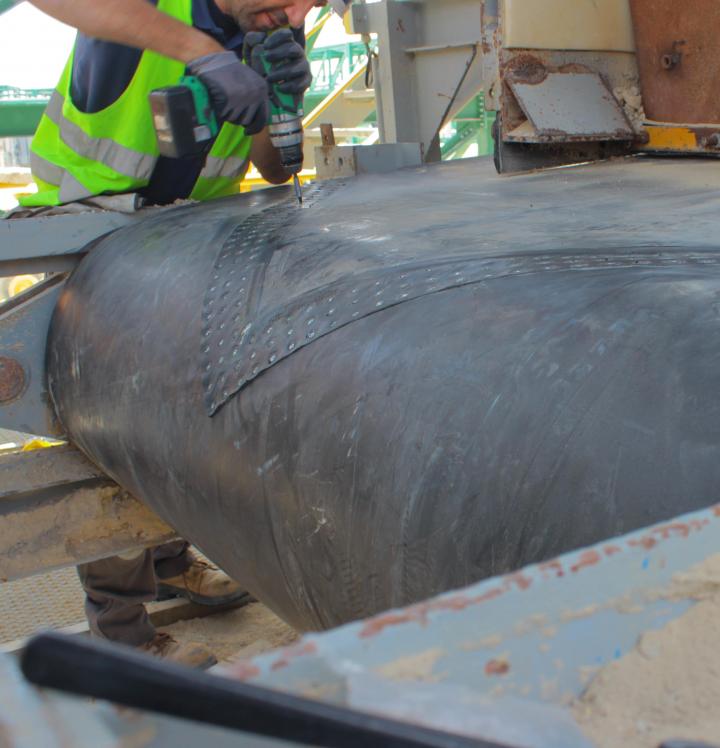 Installation of patented products
Content
As a manufacturer for nearly 75 years, our skills and expertise lead us every day to design the innovative products of today and tomorrow. With 18 patents in use, MLT group offers high quality products, manufactured in France and Belgium.
When working on site, our technicians make you benefit from our innovations and install patented products, unique on the market. Our products are definitive jointing solutions, which considerably reduce your downtime and maintenance costs.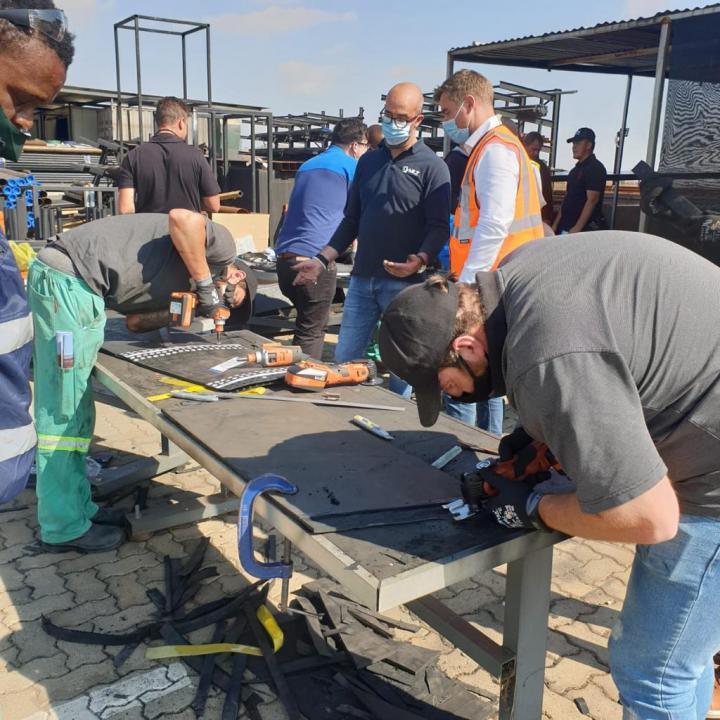 Training of your technical staff
Content
MLT Service also provides the possibilty to train your staff and allow them to obtain the certificate of approved installers. This way, you can increase the skills of your technicians and gain peace of mind with employees who are well informed about installation and maintenance techniques. We offer theoretical training modules complemented by practical training modules* at different levels of instruction. Theoretical and practical test validates the skills acquired during the training, and the certificate of approved installer is given in case of success in the exam, completed with a complete pack* including work clothes, PPE, and a skiver/screwing machine kit.
*see conditions
Do you have
a specific
request?
MLT Minet Lacing Technology SAS
ZI du Clos Marquet, 15 Rue Michel Rondet
CS 70059, 42400 Saint-Chamond, France