28.09.2023
Ronchi SA
Ronchi SA has specialized in the processing and distribution of stone materials for over a century.
Their production facilities are located at La Ballastière, on the west side of the town of Gland, Switzerland.
How to reduce downtime and increase autonomy?
Customer issue
Repair tears without excessive downtime on older installations that require a lot of maintenance and monitoring.
Dependence on outside vulcanizers, which are not always available.
MLT answer
The first product to convince: FIX'N GO®
Easy to install, the kit's design makes it possible to repair the belt and be up and running in one to two hours. The repair held up very well over time.
The second solution adopted: ISC® to replace the gravel processing plant's feed belt (120 meters long).
The belt was installed in an hour, with 30 minutes to screw the joint and 15 minutes to restart.
With conventional vulcanization, we would have had to wait until the following day to restart, and 500 to 600 tonnes of material would not have been processed.
FIX'N GO®
Description

The unique solution to repair, easily and provide a quick and permanent solution for your conveyor belts. FIX'N GO® is an innovative and quick solution to repair rips or damages on conveyor belts.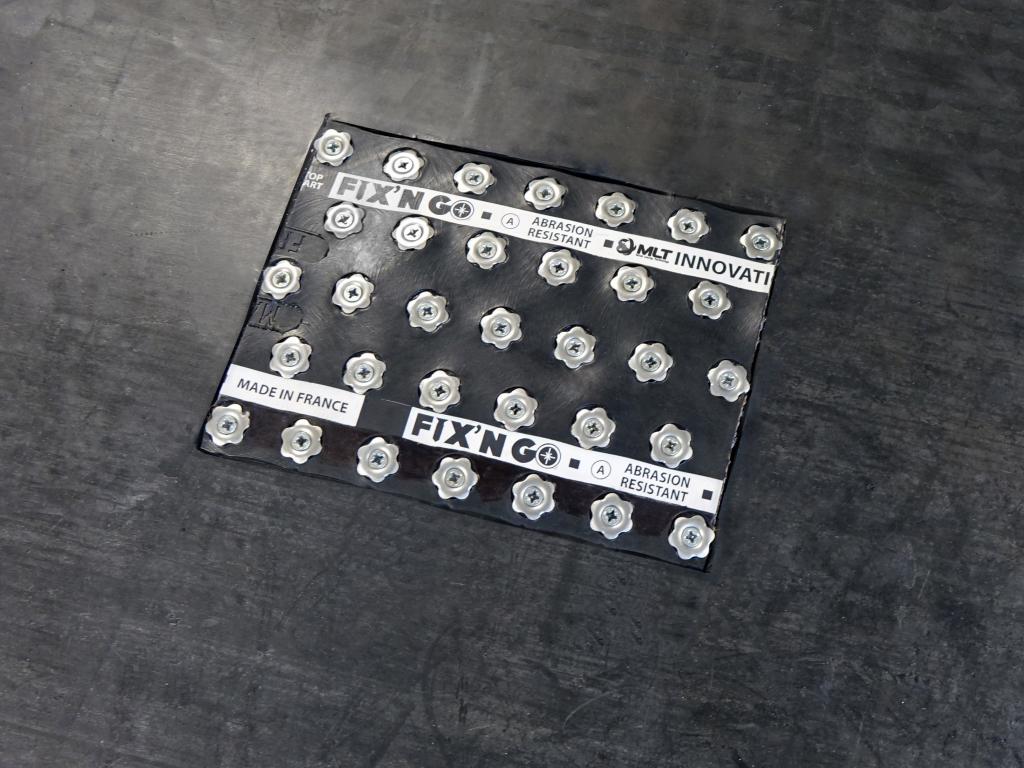 Do you have
a specific
request?
MLT Minet Lacing Technology SAS
ZI du Clos Marquet, 15 Rue Michel Rondet
CS 70059, 42400 Saint-Chamond, France