28.09.2023
Fernandes Autohandel NV
Fernandes Autohandel NV is a company specialized in the automotive parts import-export which also has an industrial mining identity.
How to reduce the cost of belt cleaning?
Customer issue
We used to have a high return rate from our customers. Non-compliance with installed products was frequent, which increased costs for our customers.
MLT answer
With the installation of a primary scraper Racloflex Z² HD  and a secondary scraper Racloflex SW HD , we have improved our service and our customers are satisfied.
Technical data
Belt speed: 1.5 m/s
Belt width: 1 220 mm - 48"
Product in contact with the belt: gold ore
RacloFlex SW
Description
A unique and innovative scraper, The only one with wear compensation.
An ingenious system that adapts to your belt. The RacloFlex SW has a blade with two inserts that transfers the lateral external pressures to an increased central pressure. Therefore, the scraper adapts automatically and compensates its wear continuously. This garantees maximum efficiency and lifetime, with minimum maintenance.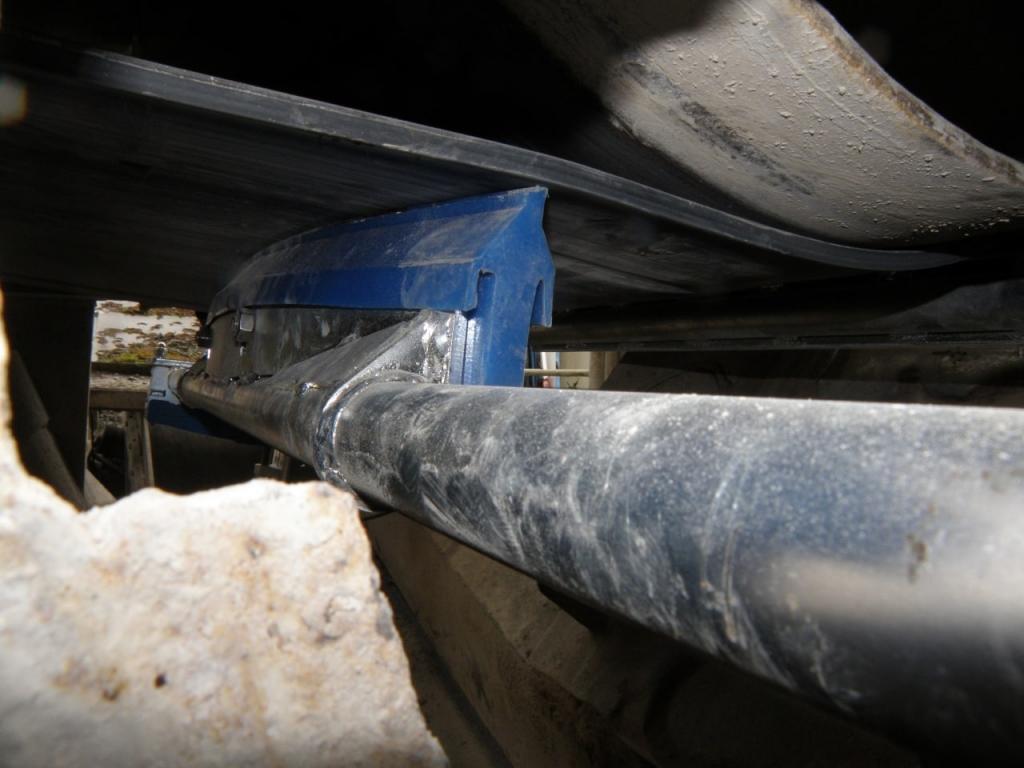 Do you have
a specific
request?
MLT Minet Lacing Technology SAS
ZI du Clos Marquet, 15 Rue Michel Rondet
CS 70059, 42400 Saint-Chamond, France