28.03.2023
Nexans Marcinelle
Nexans is a global player in energy transition. Our purpose : electrify the future. For over a century, Nexans has played a crucial role in the electrification of the planet. The Group is leading the charge to the new world of electrification : safer, sustainable, renewable, decarbonized and accessible to everyone. The Group designs solutions and services along the entire value chain in three main business areas: Building & Territories (including utilities and e-mobility), High Voltage & Projects (covering offshore wind farms, subsea interconnections, land high voltage) and Industry & Solutions (including renewables, transportation, oil and gas, automation, and others). 
How to reduce the cost of belts replacement ?
MLT answer
Today, our cable drawing belts have a lifespan of 3 years, productivity has increased and labor costs have been reduced because the solution requires fewer human resources.
Technical specifications
Type of installed belt : DP 2500/2 cable drawing belt
Endless belt length : 9994 mm
Width / thickness : 159.8 x 30 mm
Product in contact with the belt : insulated cables with chemically cross-linked polyethylene
Cable drawing belts
Description
Our cable drawing belts are also used in the manufacture of hoses and pipes, designed to transfer solid, liquid or gaseous materials under various pressures.
Our cable drawing belts are made on demand, with a seamlessly wound carcass and under tension, they withstand tensions of up to 2500 N/mm.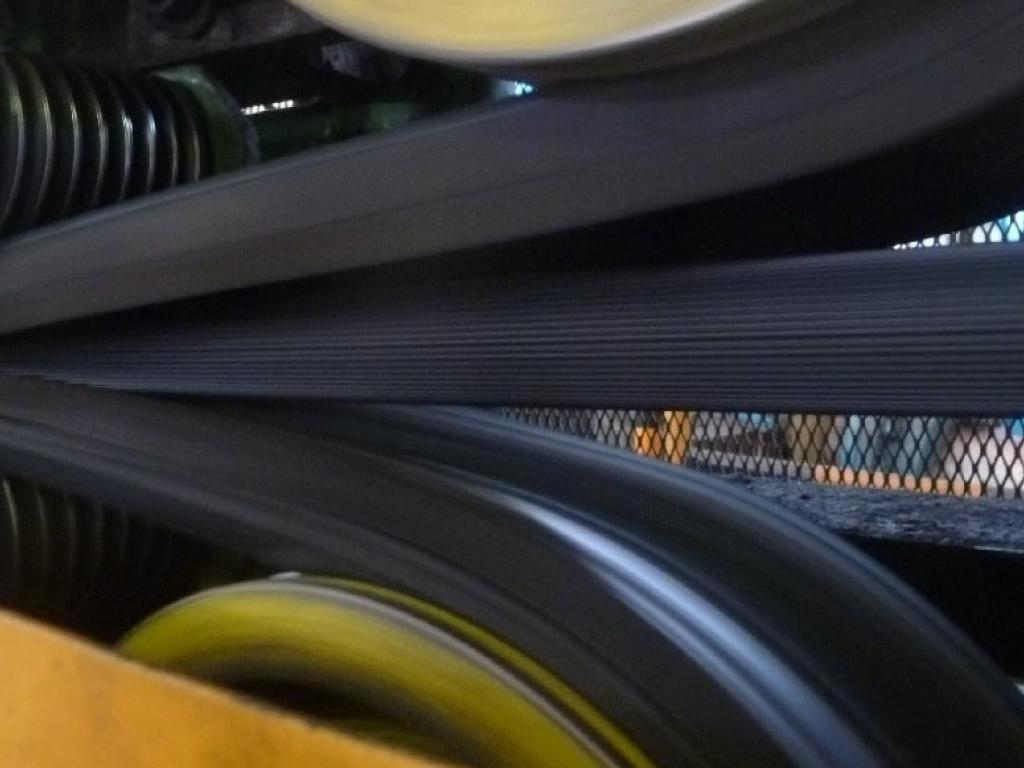 Do you have
a specific
request?
MLT Minet Lacing Technology SAS
ZI du Clos Marquet, 15 Rue Michel Rondet
CS 70059, 42400 Saint-Chamond, France