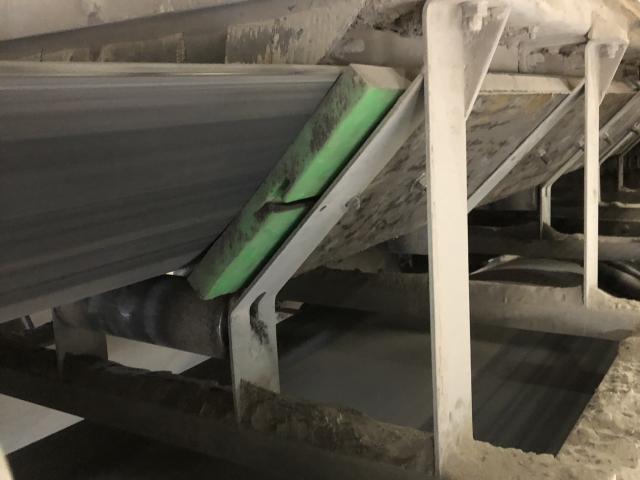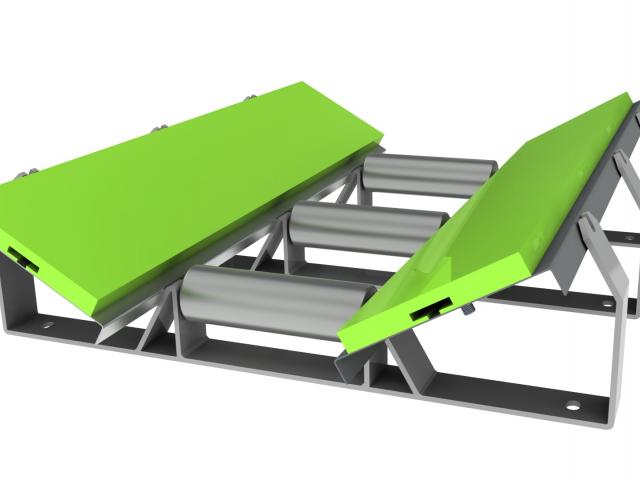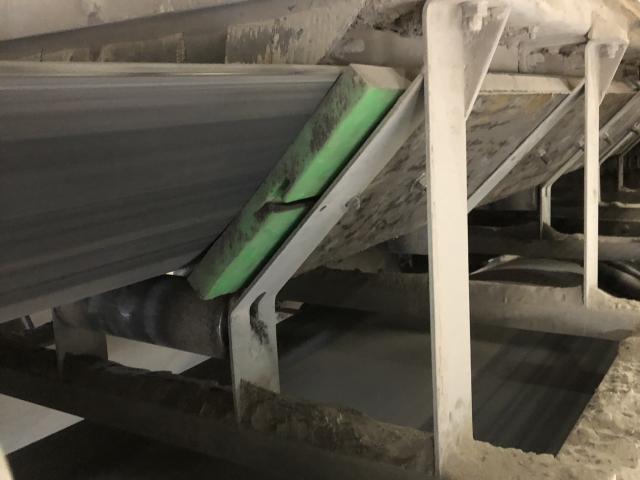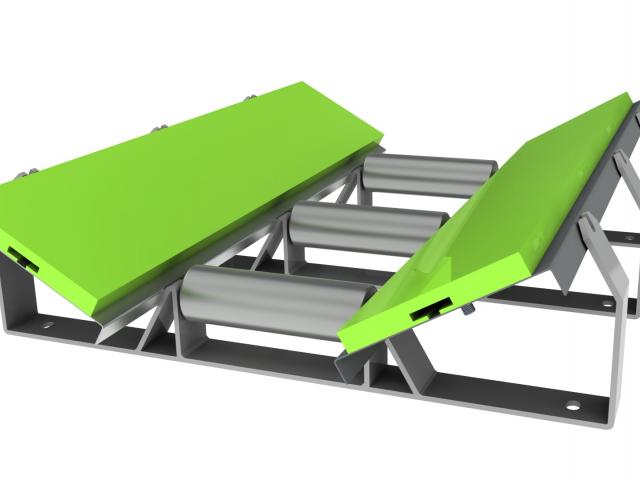 GlideBar
Conveyor equipment · Spillage Control
The gliding and sealing bar

The idlers are occasional supports for the belt that does not always allow the belt to be totally flat and does not assure a good sealing from the clamping skirt. The GlideBar are a continous support which guarantees a flat belt.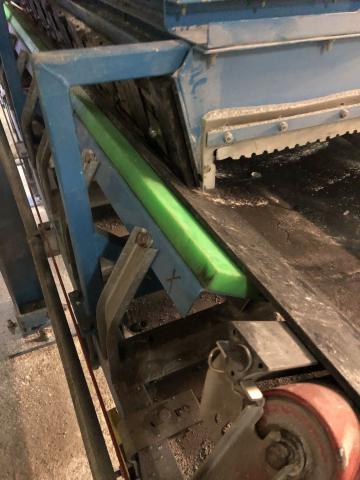 Advantages
As a Kit :
Economic
Easy mount on existing set of idlers
Minimum maintenance
As a Cradle :
Adjustable sides of +/- 5° in order to adjust at the closest from clamp
Secured entering angles (no risks for hands)
Highly resistant to clogging (gliding bars + idlers box)
Manufactured to last (robustness + rustproof paint)
Cement plant
Quarry
Port
Fertilizer and chemical
Food industry
Recycling plant
Brickwork and tile factorie
Cardboard and paper mill
Cereal
Construction and concrete plant
Fertilizer and chemical
Foundry and steel mill
Wood industry
Underground mine
Surface mine
Sugar factory
Thermal power station
Quality of the bars
PE-UHMW 100
Surface treatment
Kit : Zinc-plated steel or painted
Cradle : Painted steel
Temperature
-15° / + 50° C
Scale of pH
4 to 10
Maximum speed
5 m/s
Do not expose
Impact and fastener on tungsten carbide
Corrosive atmosphere
All or part stainless steel possible
Packaging according to your needs
Content
As a Kit :
As a Cradle :
GlideBar
Adjustable Chassis
Our Success
Stories
Who better than you to explain how MLT contributes to your success?
Many market players trust us : discover their story.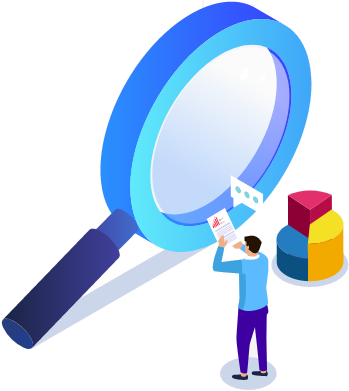 Customer type
Description
Identify your sector of activity and find the solution adapted to your problems
Do you have
a specific
request?
MLT Minet Lacing Technology SAS
ZI du Clos Marquet, 15 Rue Michel Rondet
CS 70059, 42400 Saint-Chamond, France