SCB
Société des Ciments du Bénin
28.09.2023
SCB
Société des Ciments du Bénin is a crushing unit, with its own laboratory that allows to garantee high level of cement. The packing unit is the last step in the production line, where cement is packed in bags. Cement is made from a mix of clinker, lime and gypsum in defined quantities.
How could you splice your belts easier and faster?
Customer issue

With the last splicing method, downtime was 36 hours and needed 4 splicers.
MLT answer
With SUPER-SCREW® , the lifetime of this new splice is between 3 and 6 years. Dedicated human resources are now 2 people. Maximum time to install the splice is one hour.

Technical specifications:
Belt: EP500/4 AA
Belt length: 207m
Belt width: 800mm
Product: lime and clinker
people to install the splice
SUPER‑SCREW® Original
Description
MLT is the inventor of the world's first flexible screw splice, created in 1994: the SUPER-SCREW® Original. Since then, this permanent endless system has proven its worth all over the world by offering a simple and quick installation in any situation.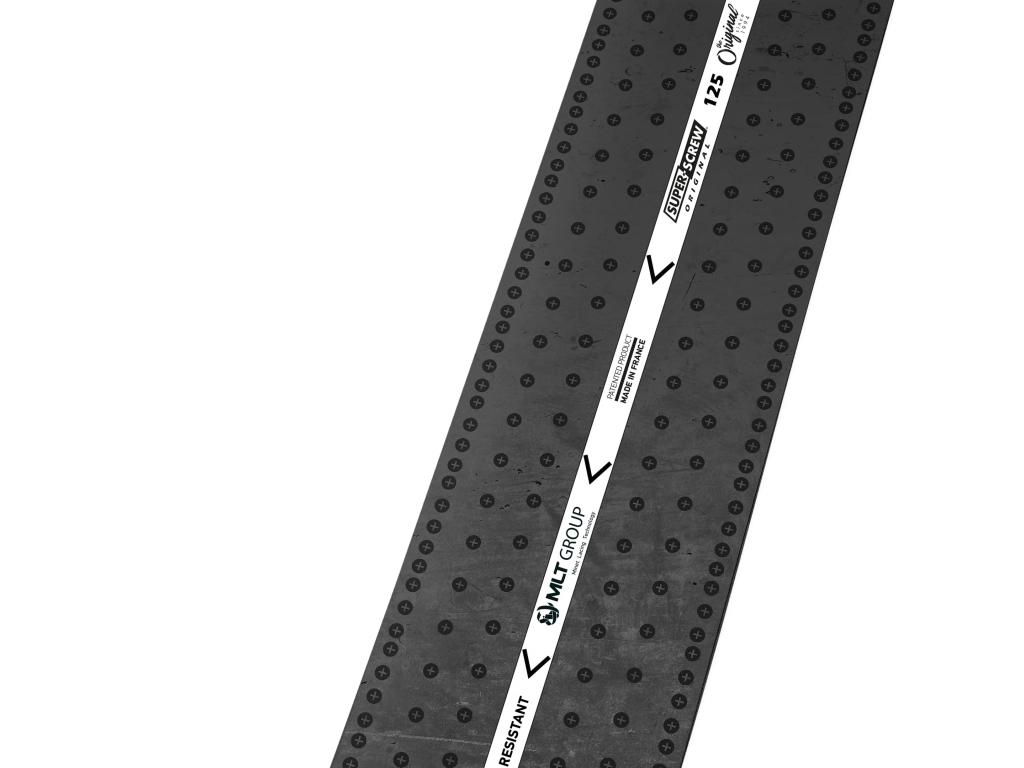 Do you have
a specific
request?
MLT Minet Lacing Technology SAS
ZI du Clos Marquet, 15 Rue Michel Rondet
CS 70059, 42400 Saint-Chamond, France