Lafarge Holcim
APMC Kanthan Plant
04.02.2023
Lafarge Holcim
Lafarge Holcim is a global leader in innovative and sustainable building solutions. Our 70,000 people are passionate about building progress across our 70 markets and four business segments: Cement, Ready-Mix Concrete, Aggregates and Solutions & Products.
We are coming together under a new purpose. To make cities greener, build smarter infrastructure and improve living standards, as we work towards becoming a net zero company.
How would you improve your belt lifetime?
Customer issue
Belt lifetime is too short (1 year) and conveyor downtime too long to change the belt and do a hot splice (22 hours). Splicing crew is also important (8 people).
 
MLT answer
SUPER-SCREW® Original is a quick splice, improving our belt lifetime (2 years). Conveyor downtime is also reduced from 22 hours to 8 hours thanks to MLT solutions. People dedicated are now 6.

Technical specifications
Belt type: EP630/4 HR 120°C
Belt length: 53m
Belt width: 800mm
Product: mill reject 110°C hot raw mix material
hours of conveyor downtime reduction
SUPER‑SCREW® Original
Description
MLT is the inventor of the world's first flexible screw splice, created in 1994: the SUPER-SCREW® Original. Since then, this permanent endless system has proven its worth all over the world by offering a simple and quick installation in any situation.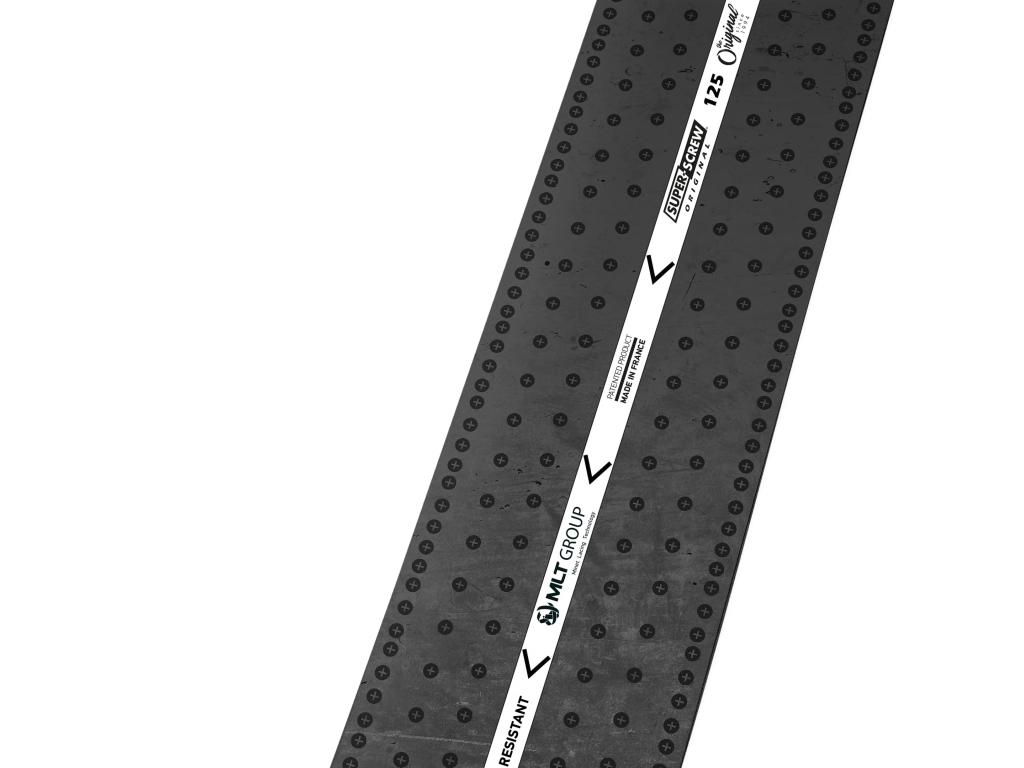 Do you have
a specific
request?
MLT Minet Lacing Technology SAS
ZI du Clos Marquet, 15 Rue Michel Rondet
CS 70059, 42400 Saint-Chamond, France