05.02.2023
Hume Cement
Hume Cement is led by a team of dedicated and experienced professionals that continue to propel the company forward with all the latest industry technical innovations. This strong combination of hardware (our state-of-the-art plant) and software (our skilled work force) sets Hume Cement apart from the rest.
Hume Cement also places great importance on going green and adopts various environmentally-friendly processes. It is our consistent pursuit to be an ever improving energy-saving cement plant while maintaining the highest quality standards for all our products."
How would you do an urgent splice?
Customer issue
Splicing the belt by hot splice was too complicated. Costs were also too high. We had to react quick to solve our issue.
MLT answer
SUPER-SCREW® is a soft splice that can be installed quickly. Conveyor downtime has been reduced and the number of people involved is descreased.
Technical specifications
Belt type: ST1600 with 2 layers of ply AA
Belt length: 1,200m and 640m
Belt width: 1,400mm
Product: lime
hours of production avoided
SUPER‑SCREW® Original
Description
MLT is the inventor of the world's first flexible screw splice, created in 1994: the SUPER-SCREW® Original. Since then, this permanent endless system has proven its worth all over the world by offering a simple and quick installation in any situation.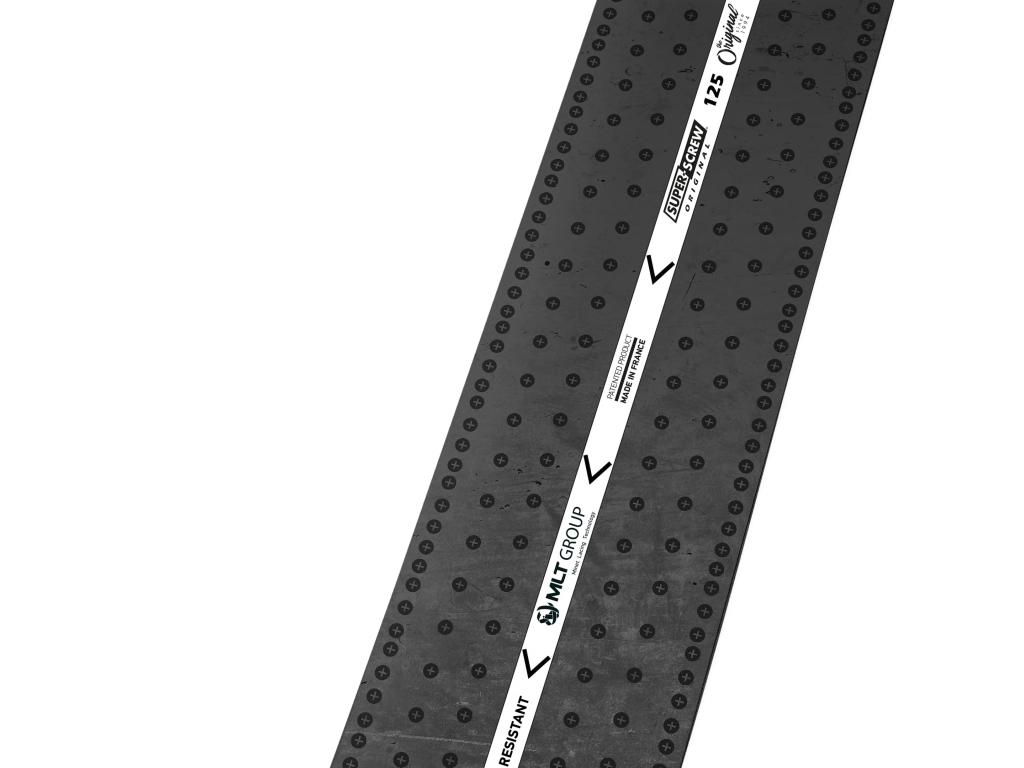 Do you have
a specific
request?
MLT Minet Lacing Technology SAS
ZI du Clos Marquet, 15 Rue Michel Rondet
CS 70059, 42400 Saint-Chamond, France