SIM, the extractive industries exhibition
2022 October, 19th to 21th in Marseille - France
Please join us at the 71st Mineral Industry Congress-Exhibition - SIM.
Meet on October 19th - 21th, 2022 in Marseille, France.
Join us booth D20 to discover or rediscover the innovative MLT solutions that make your daily life easier and improve your productivity.
Our SUPER-SCREW® range:
SUPER-SCREW® Premium,  the first flexible splice to screw in polyurethane, designed for extremely abrasive applications. The polyurethane that composes the upper part of this new SUPERSCREW® splice provides a considerable gain in abrasion resistance (15 mm3 ), while maintaining the flexibility, perfect integration and strength of SUPER-SCREW®.
SUPER-SCREW® Security, the first splice in the world with a safety indicator This new system allows you to predict and then anticipate the time to change your splice, offering you a considerable reduction in downtime.
SUPER-SCREW® Primary, the French-made flexible screw joint accessible to everybody. This temporary splice will allow you an easy installation in any situation in only 2 hours.
Our conveyor equipment range:
Racloflex Z², a unique technological innovation on the market.
Racloflex SW, a unique and innovative scraper with wear compensation.
Raclofex VP, pilot segmented scraper with automatic pressure, high performance system and optimised service life.
Discover our services: audit, hotline, our Certified Installers...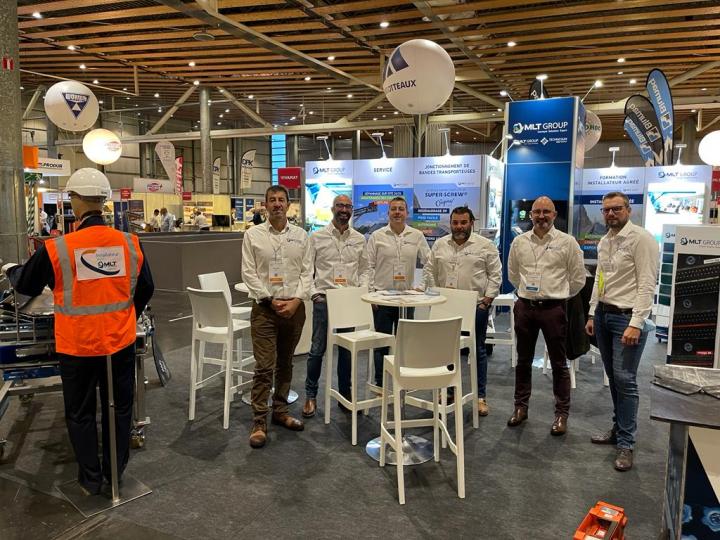 SIM, the extractive industries exhibition
Content
This exhibition is the ideal opportunity to meet and discover the latest innovations and expertise in the sector!
Register and get your visitor badge by using our invitation code: SIM22-MLT.