Official information : MLT warns you about the use of copied products
The Super-Screw® splice has proven its worth around the world since it was created by MLT over 27 years ago. Many users tell us every day of their satisfaction, their loyalty and the gain in productivity they have achieved as a result.
In light of this appreciation of expertise, MLT Group would like to thank all its users for their trust, but would also like to warn you today.
For some time now, some players in the industry have been commercializing copies of our Super-Screw® 1st generation splice, even tough it is still under patent protection.
Our expertise and 27 years of experience mean that we are able to fully master our technical skills, providing you with a quality, high-performance, safe and reliable product for users.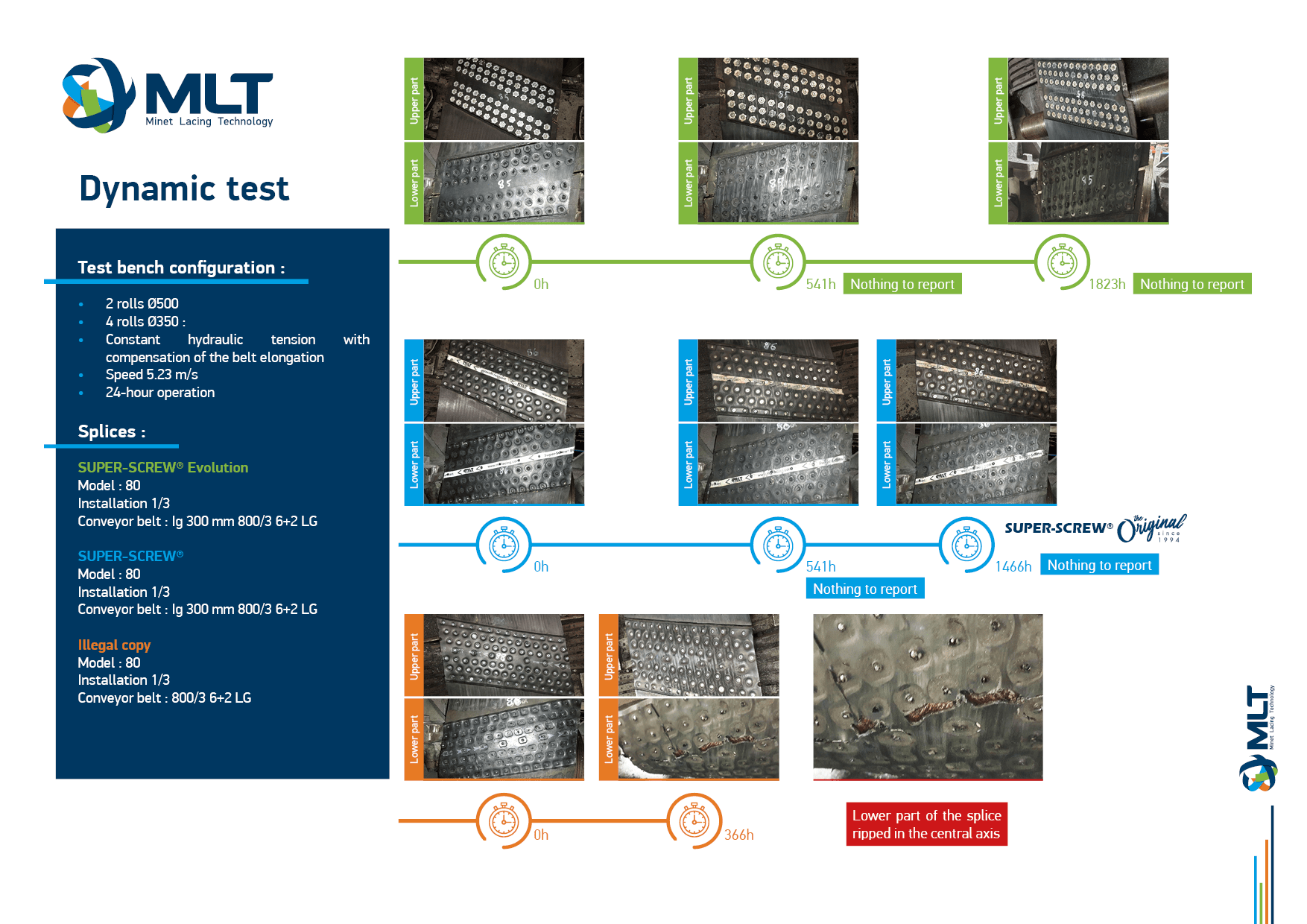 To reaffirm our product superiority, we have published the results of dynamic endurance tests. These speak for themselves :

In order to guarantee your satisfaction, MLT is introducing a numbered "certificate of authenticity" in all Super-Screw® splice packages as of July 1st.
The purpose of this document is to assure that you have acquired the genuine product made 100% in France, but above all the experience and expertise of the MLT Group. Thereby protecting you from the risk of using copies instead of the Original and protecting your investment and installations.
Legal action is already under way with the concerned organisations, but as a thank-you for your loyalty, we wanted to inform you and protect you against these copies.
Your confidence and safety are paramount.